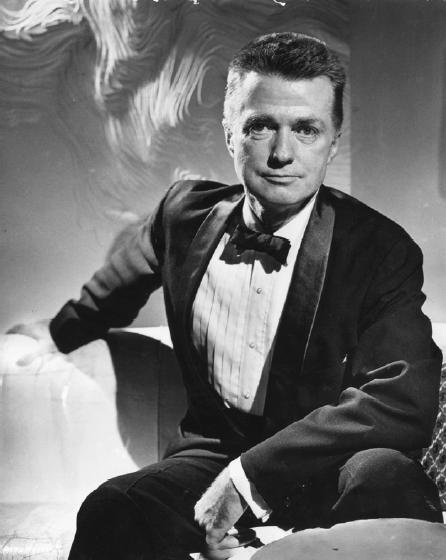 Paul Rudolph grew up in the early decades of the 20th century in rural Kentucky, the son of an itinerant preacher. He displayed early talent as an artist (likely passed down from his mother) and channeled his abilities into designing buildings. Rudolph took an architecture degree from Auburn University and joined a Birmingham, Alabama firm before continuing his education at the Harvard Graduate School of Design. After a three-year stint in the Brooklyn Navy Yard designing merchant ships during World War II, Rudolph returned to Harvard where he met Walter Gropius, founder of the Bauhaus School.
Rudolph packed up his modernist influences and headed for Florida to begin his career as a 30-year old in 1948. There he became a leader of the Sarasota Modern architectural style. The vacation homes Rudolph designed on the west coast of Florida were dominated by innovative floating staircases, oversized sliding glass windows and an abundance of stylish jalousie (louvered) windows.
In the 1950s Rudolph returned to the Northeast where he piled up hundreds of commissions, including residential projects in the Philadelphia suburbs. He began to receive large scale projects and helped usher in the heavy Brutalist style in America, working extensively in concrete. Rudolph became the head of the Department of Architecture at Yale University and was celebrated as one of the early "starchitects" on the scene.
The public taste for powerful modernist concrete structures waned in the 1970s and much of Rudolph's work drifted overseas. The Yale University dean left one personal modernist statement from that time, however. In New York City at Beekman Place, between East 50th and East 51st streets, he bought a 1930s townhouse and ripped off its roof. He then fashioned one of modern architecture's most memorable urban homesteads with a 3,000-square foot triplex penthouse. Movie fans can see a good bit of the Rudolph abode as it takes a star turn as Ben Stiller's house in Wes Anderson's The Royal Tenenbaums.