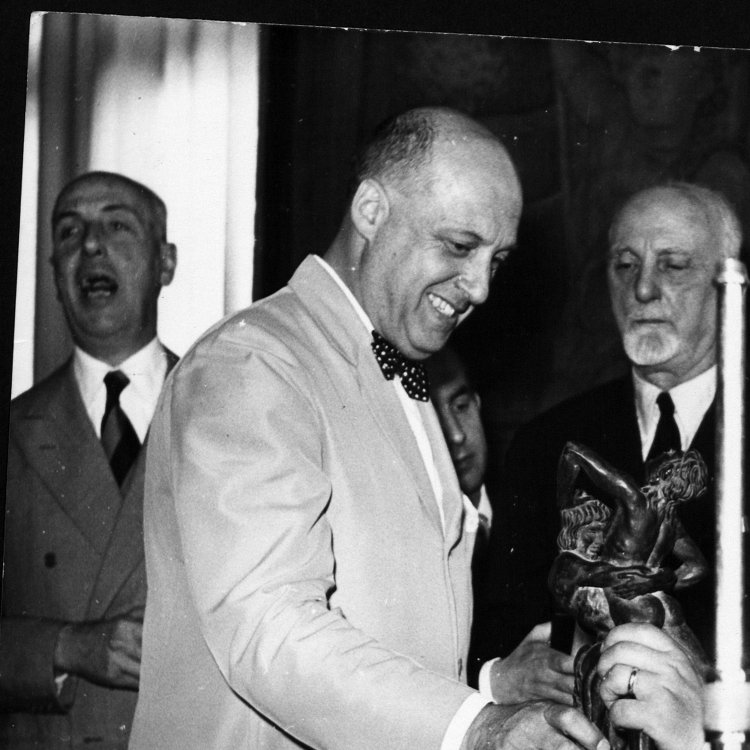 The Oscar Stonorov story began in Frankfort, Germany on a winter day in 1905. As a young man he immersed himself in architecture at the University of Zurich in Switzerland and the University of Florence in Italy but also spent time in France apprenticing with sculptor Aristide Maillol. During his tutelage Stonorov became fascinated with Swiss-French architect Le Corbusier who was laying the foundations for modern architecture at the time. Stonorov became so devoted to that vision that he started what would become a 30-year project to publish Le Corbusier's complete works across eight volumes.
In 1929 Stonorov set sail for America and landed in the New York offices of Harvey Wiley Corbett, then 56 years old and a leading cheerleader of skyscrapers and modernism. After a brief stay that saw him win two prestigious international design competitions, Stonorov migrated to Philadelphia to open his own architectural office where his earliest big project would bring him lasting fame.
Together with Alfred Kastner, a fellow German immigrant in the 1920s, Stonorov applied the nascent International Style to a private apartment complex in the Juniata section of Philadelphia that came to be known as the Carl Mackley Houses (Mackley was a striking union worker killed during a clash with non-union workers in 1930). The innovative five-building brick complex would ultimately land on the National Register of Historic Places and win a Landmark Building Award from the American Institute of Architects.
In the 1940s Stonorov hooked up with Louis Kahn to construct scores of modernist public housing projects, many influenced by the pair's shared European immigrant experience. Together the two architects authored influential books and papers on neighborhood planning and citizen involvement. Stonorov also found time to design several International Style houses around Philadelphia, both for himself (at Avon Lea farm on Pickering Road in Phoenixville) and clients. Stonorov spent the final 15 years of his career in partnership with J. Frank Haws; he was killed in a private plane crash in 1970.