IRWIN STEIN
Mid-Century Modern Architect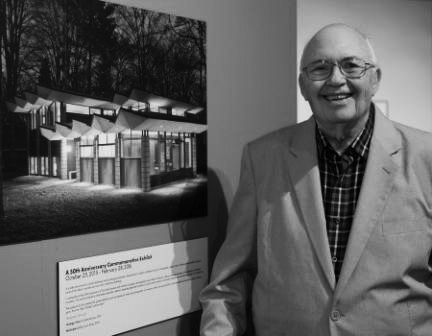 Native Philadelphian Irwin Stein graduated from the University of Pennsylvania in 1953 and filtered through the offices of modernist architects Oscar Stonorov, Frank Weise and Howell Lewis Shay before emerging into his own practice. As a 28-year old architect in 1958 with a thin client list Stein relied on friends for early work.
One was a young Delaware County dentist named Morton Wachs who was looking for a combination home and office space. Together with Wachs and his wife Elsa, Stein created a contemporary split-level home on a wooded Wallingford lot to fit the bill. With an eye-catching angular roof that called to mind mid-century gas stations and dramatic floor-to-ceiling windows, the Wachs House has become a modern architectural coverboy a half-century later for numerous shelter magazines.
Stein's career motored on from there. In addition to residences in suburban Philadelphia the versatile designer worked on commercial property, garden apartments, and industrial buildings. All told there were some 100 Stein commissions with a modernist sensibility around the Delaware Valley and in Sanibel, Florida.