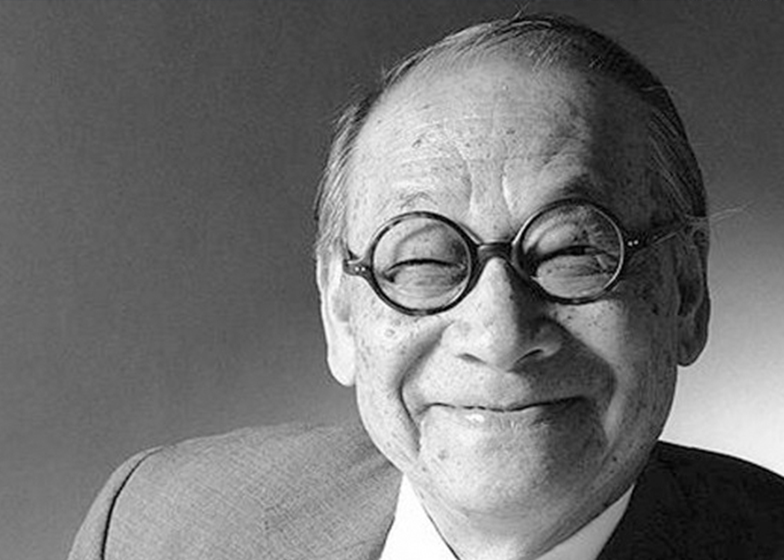 When Ieoh Ming Pei, now on the eve of celebrating his 100th birthday, set sail for the United States from Canton, China in 1935 he aimed for Philadelphia. After studying at the University of Pennsylvania Pei continued on to earn degrees at the Massachusetts Institute of Technology and the Harvard Graduate School of Design. When World War II struck Pei was recruited by the United States military to design incendiary bombs that would be effective on Japanese wooden structures. Following the war he became involved in shepherding major architectural projects for real estate development firms before starting his own practice in 1955.
By this time Pei had shed most of his classical architecture training and had begun to focus exclusively on modern design. He returned to Philadelphia in the early 1960s and became involved in the revitalization of Society Hill. The centerpiece of Pei's plan was a trio of 31-story skyscrapers which were formed with poured-in-place concrete. The 624 apartments boasted floor-to-ceiling windows set into the orderly exterior grid. A collection of low-rise townhouses surrounding the towers completed the integration of the project into the city's rehabilitation scheme.
The Society Hill Towers won I.M. Pei a Progressive Architecture Award from the Institute of American Architects. He is scarcely a stranger to such accolades, having won every award the profession can dream up, including The Pritzker Architecture Prize in 1983 which is considered the top honor in architecture. Pei's firm, Pei Cobb Freed & Partners, is responsible for other major Philadelphia projects as well: the 40-story office towers of Commerce Square (1987 and 1992); the National Constitution Center at the northern end of Independence Mall (2003); and the 80,000 sqaure foot Edmund D. Bossone Research Enterprise Center at Drexel University (2005).