Caplen House – Architect Philip Mastrin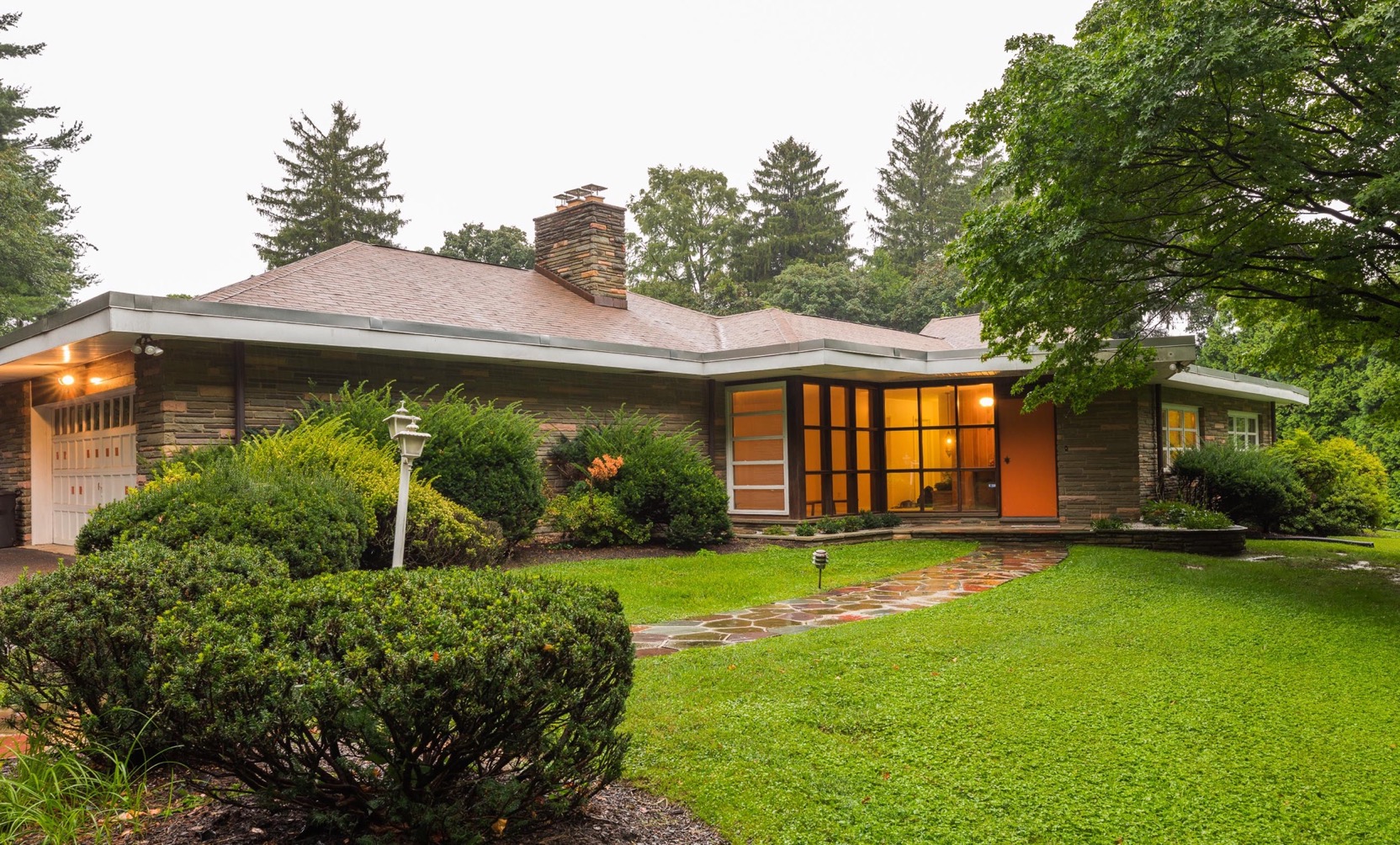 Architect Philip Mastrin designed the Caplen House for Mr & Mrs Harry Caplen in 1957. While Philip Mastrin designed a number of commercial buildings in Philadelphia, this home is one of his few residential designs. Mr Calplen's company supplied kitchen appliances and supplies to restaurants and hotels, and the collaboration between owner and architect are apparent, particularly in the design of the kitchen and entertaining areas.
Harry Caplen operated one of the country's largest food service supply companies, National Products Co. Opened in 1929, the restaurant-supply showroom in Old City was known for its orange glazed-tile facade and stainless-steel signs. (A six-story mixed-use apartment building is planned for the landmark location at 30 N. 2nd Street and the project will incorporate the National's historically protected 57-year-old facade into the new design.) Fittingly, the Caplens' home was outfitted with appliances that were the height of 1957 modernity, including a stainless steel Western Holly cooktop and oven complete with rotisserie skewers, a countertop blender/mixer/juicer/knife sharpener/meat grinder (!) and house-wide intercom system.
The Caplen House was clearly designed for entertaining. The open floorpan and expansive flagstone patio lend themselves to lots of fabulous client hosting. Nearly all original details remain intact, from the 1950's state-of-the-art kitchen appliances and linoleum floor to the custom-designed family room furniture. The current owners are staying true to the vision of the home, bringing the fireplace back to its original glory, tweaking the built-in record player so it spins once more, and adding a ton of elbow grease to remove the effects of decades of smoking.
The Abrevayas purchased the home in 2014 and may I say they are the perfect owners. Jack, a self-described car geek and audiophile with a passion for cooking, brings an array of technical skills to the table and gets credit for reviving the record player, replacing defunct vintage light switches, and bringing the 1950s stove back to full working condition. He is also a landscaper extraordinaire. Jenn is a mid-mod design enthusiast with fabulous personal style as well as a knack for sourcing furnishings, fixtures, flooring and wall treatments that compliment the home's design.
Follow the Abrevayas' quest to restore this Philip Mastrin MidMod home back to its 1950's glory at http://midmodlife.com.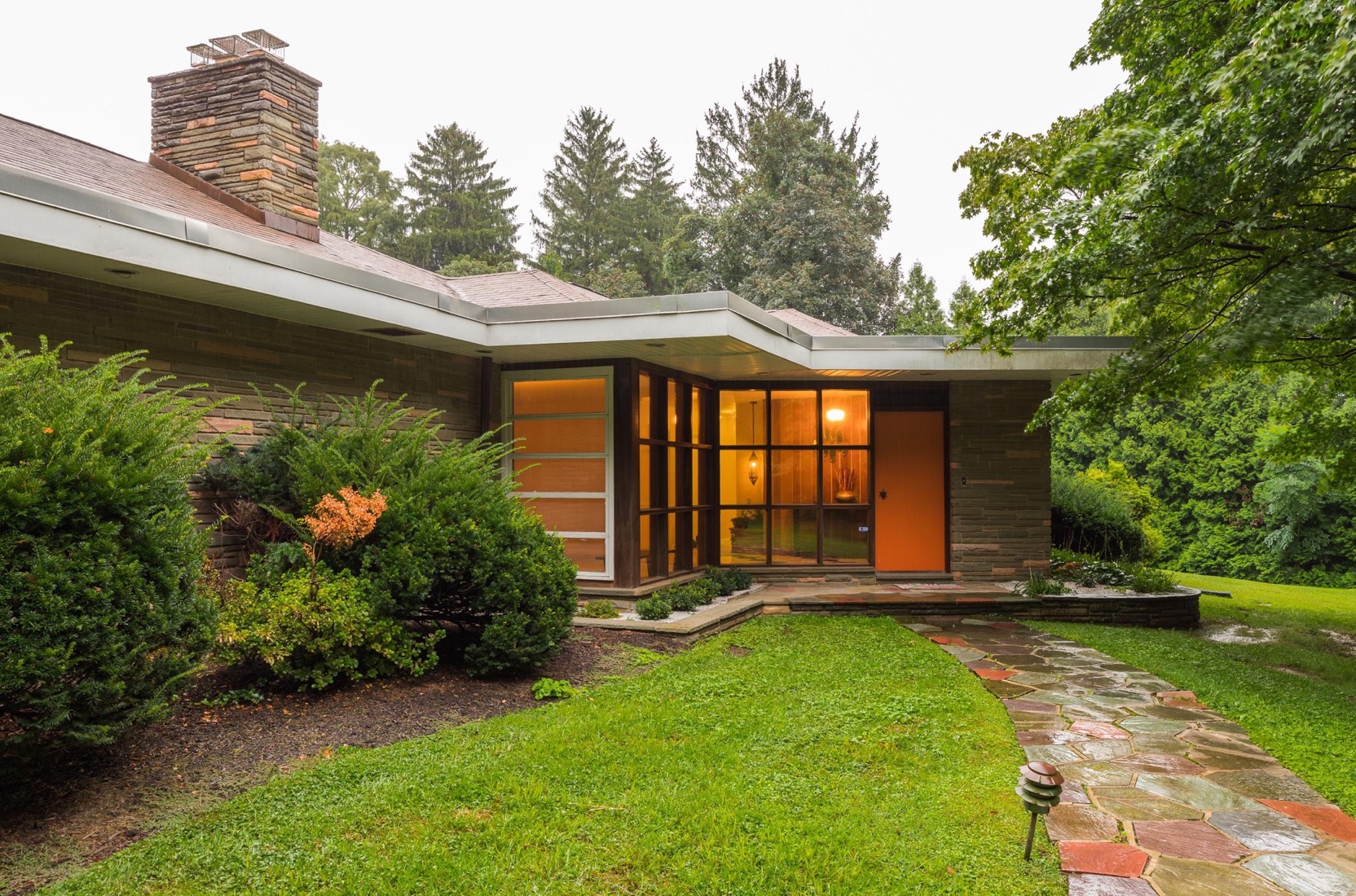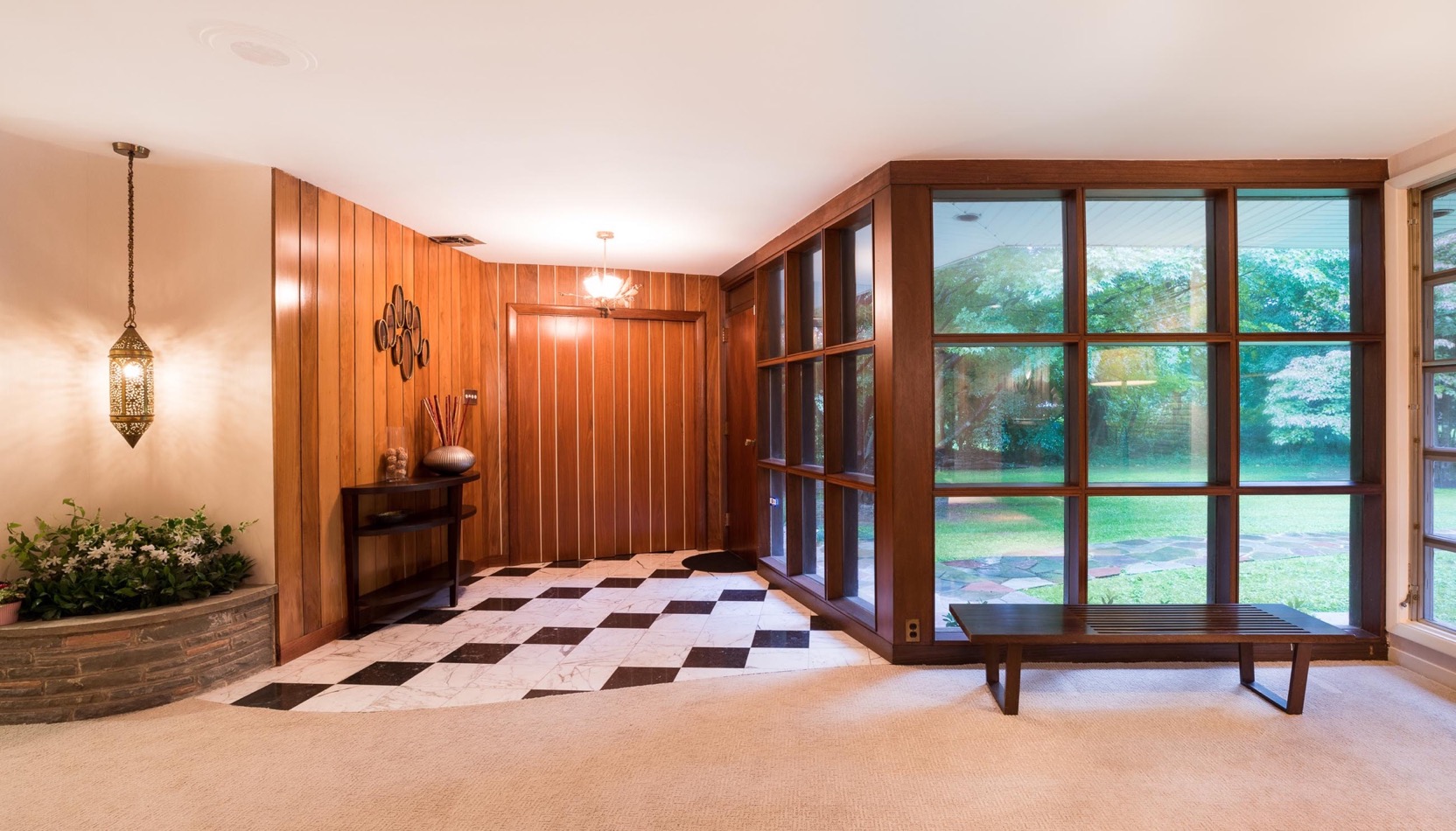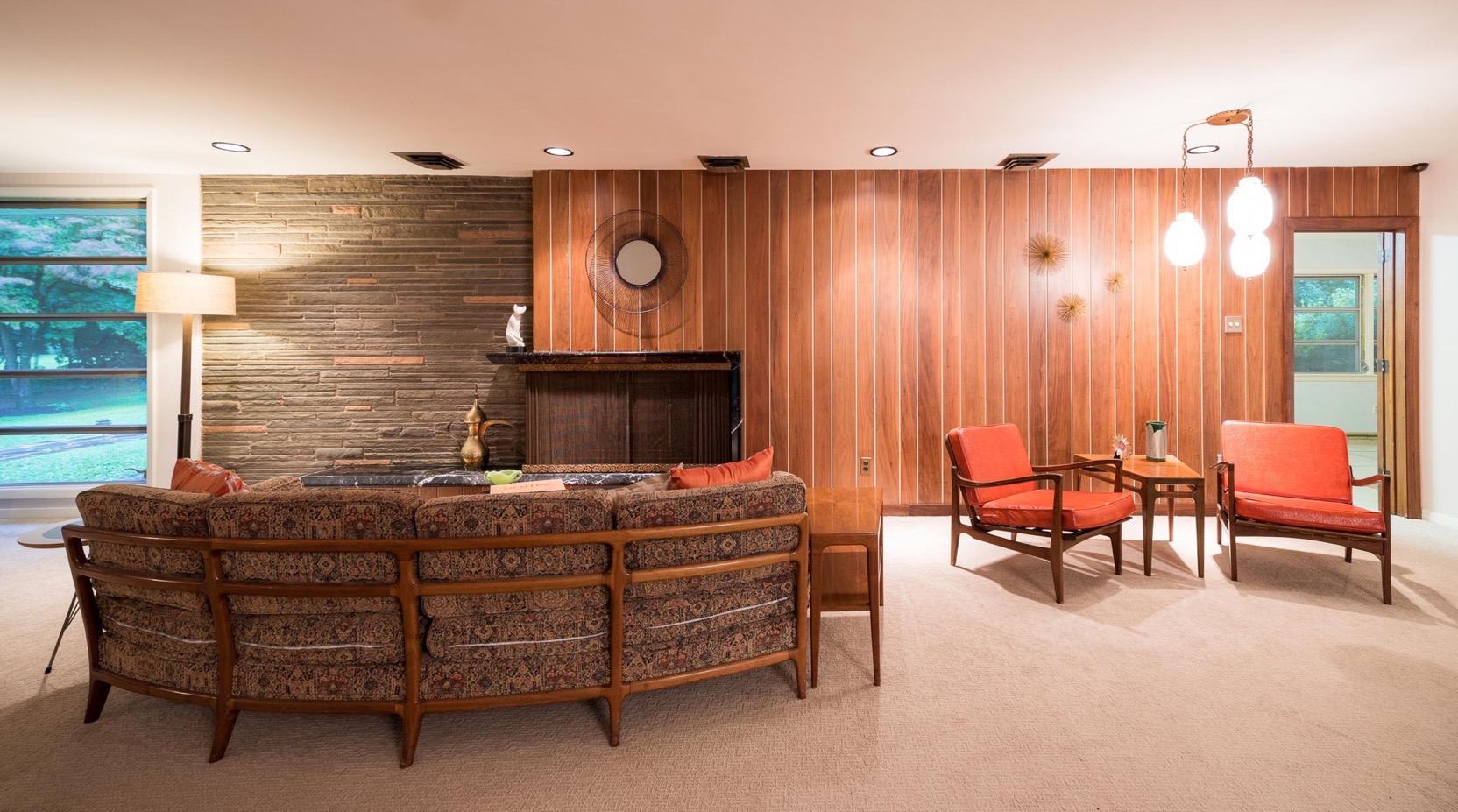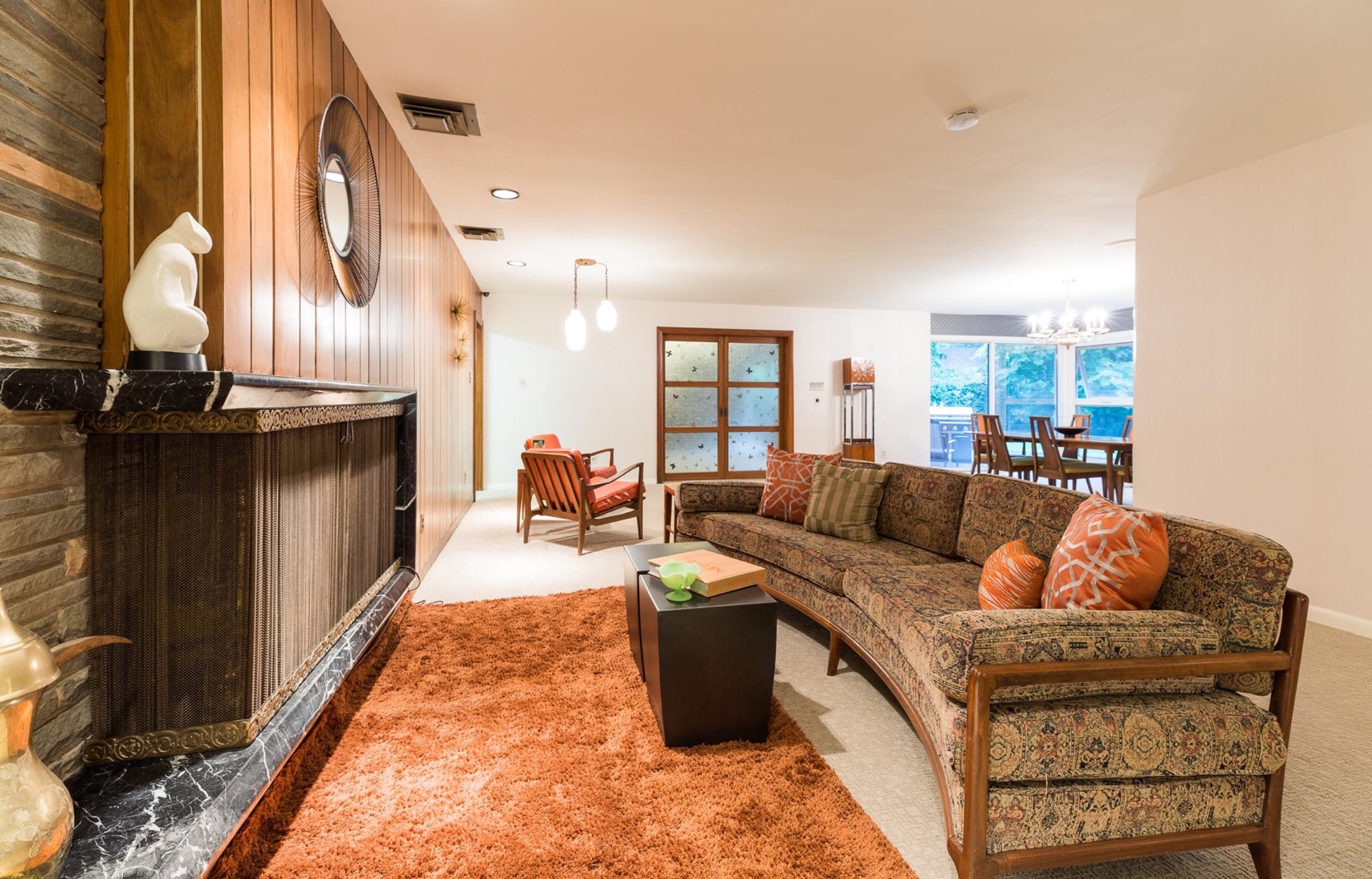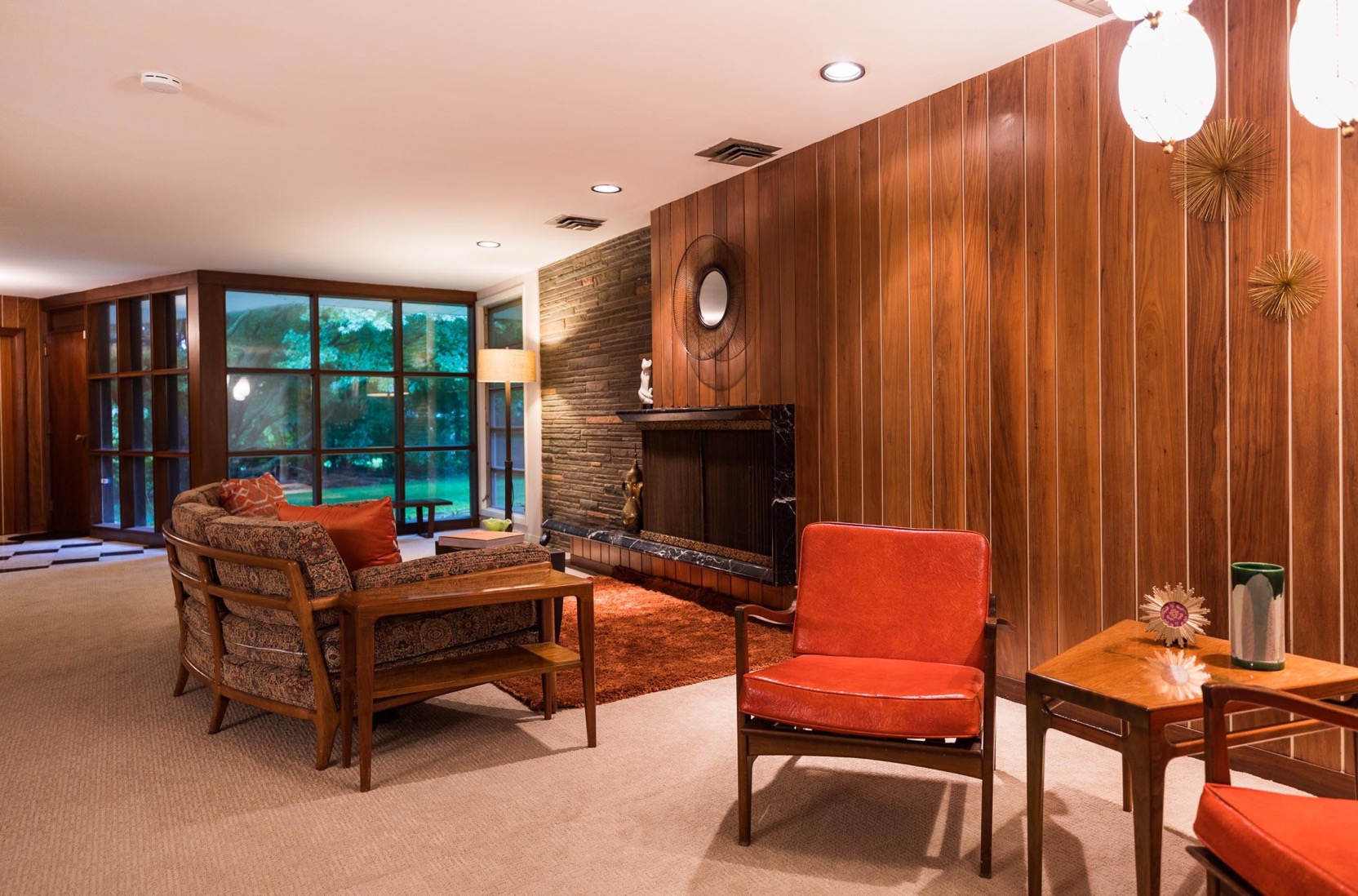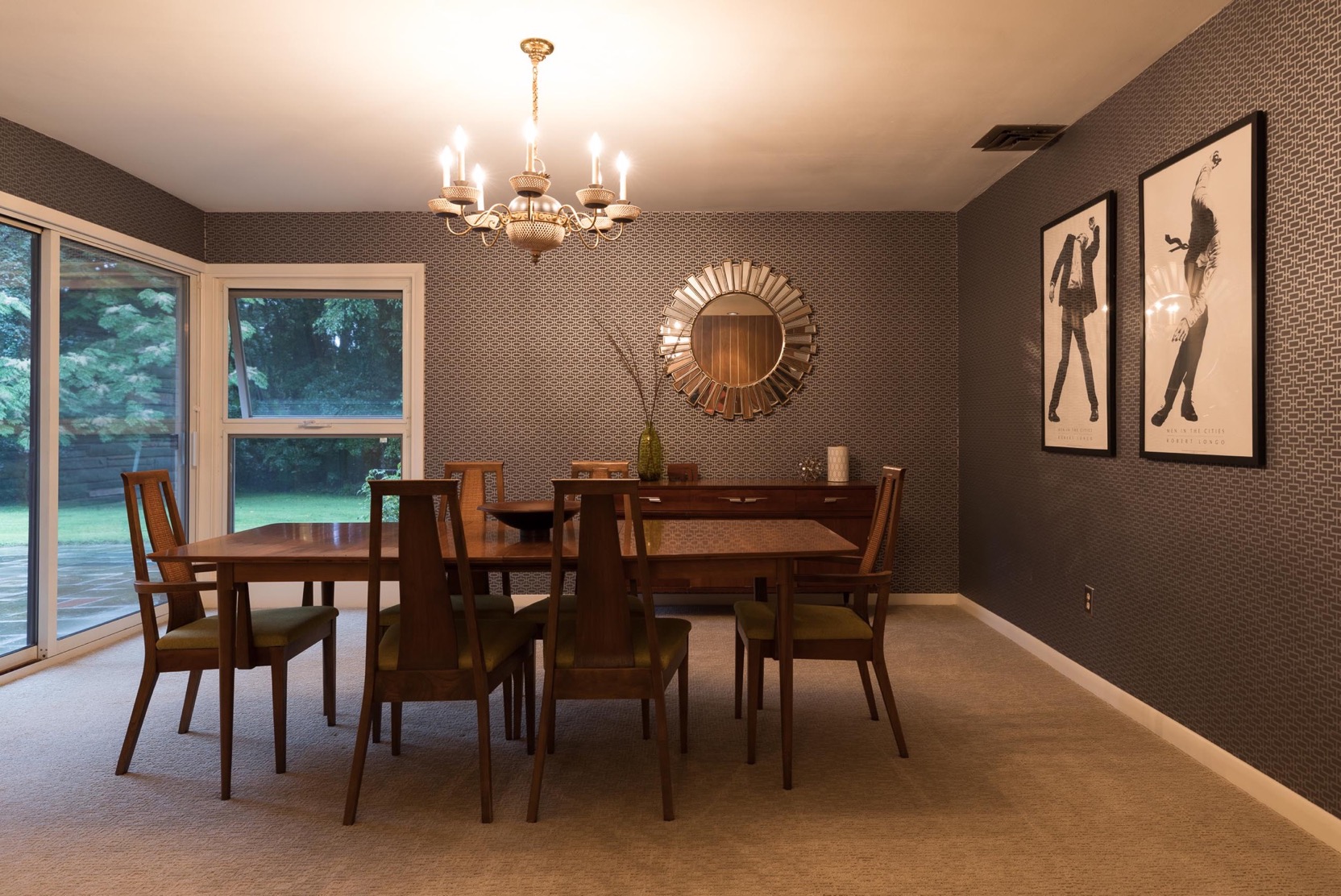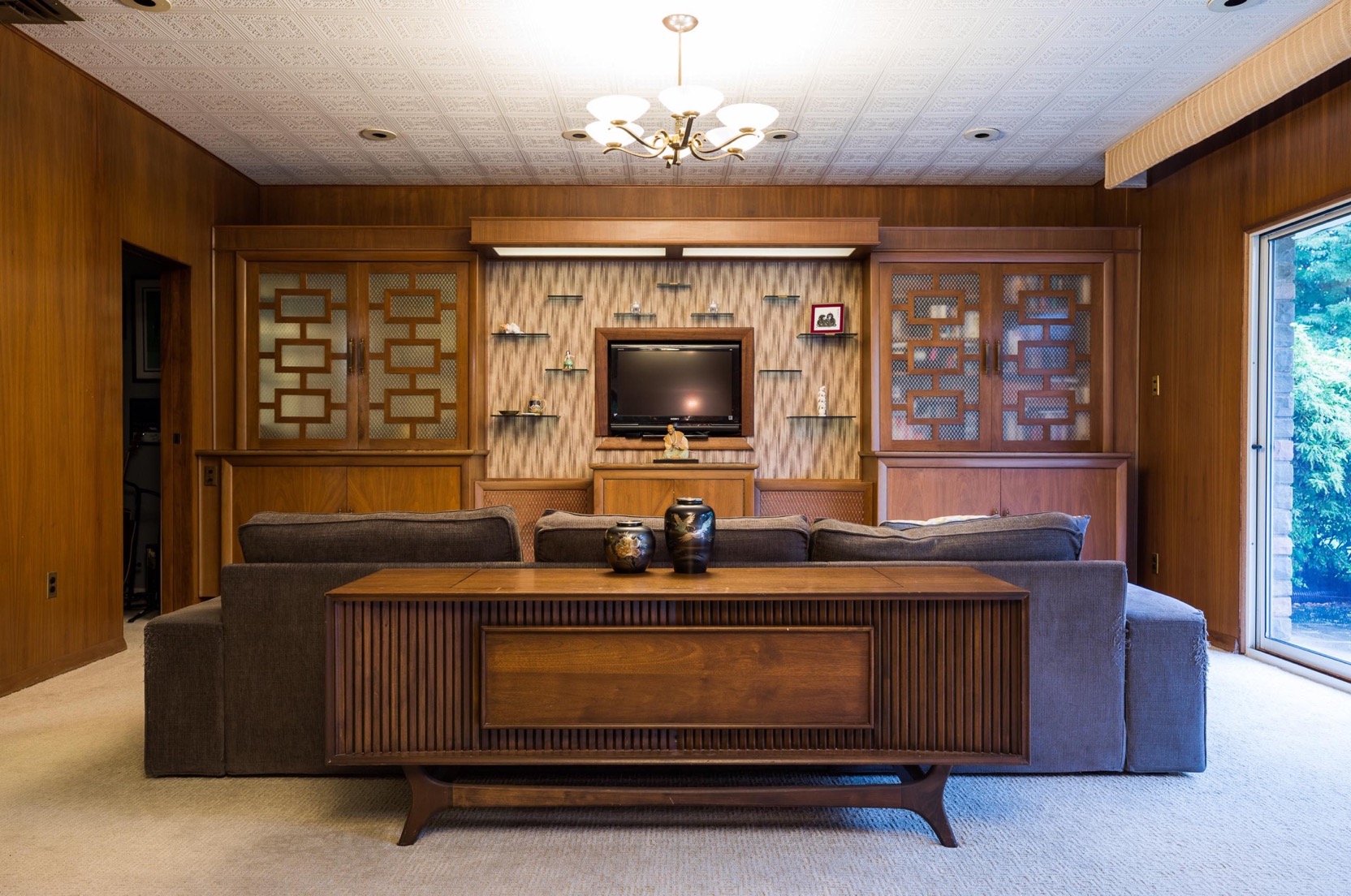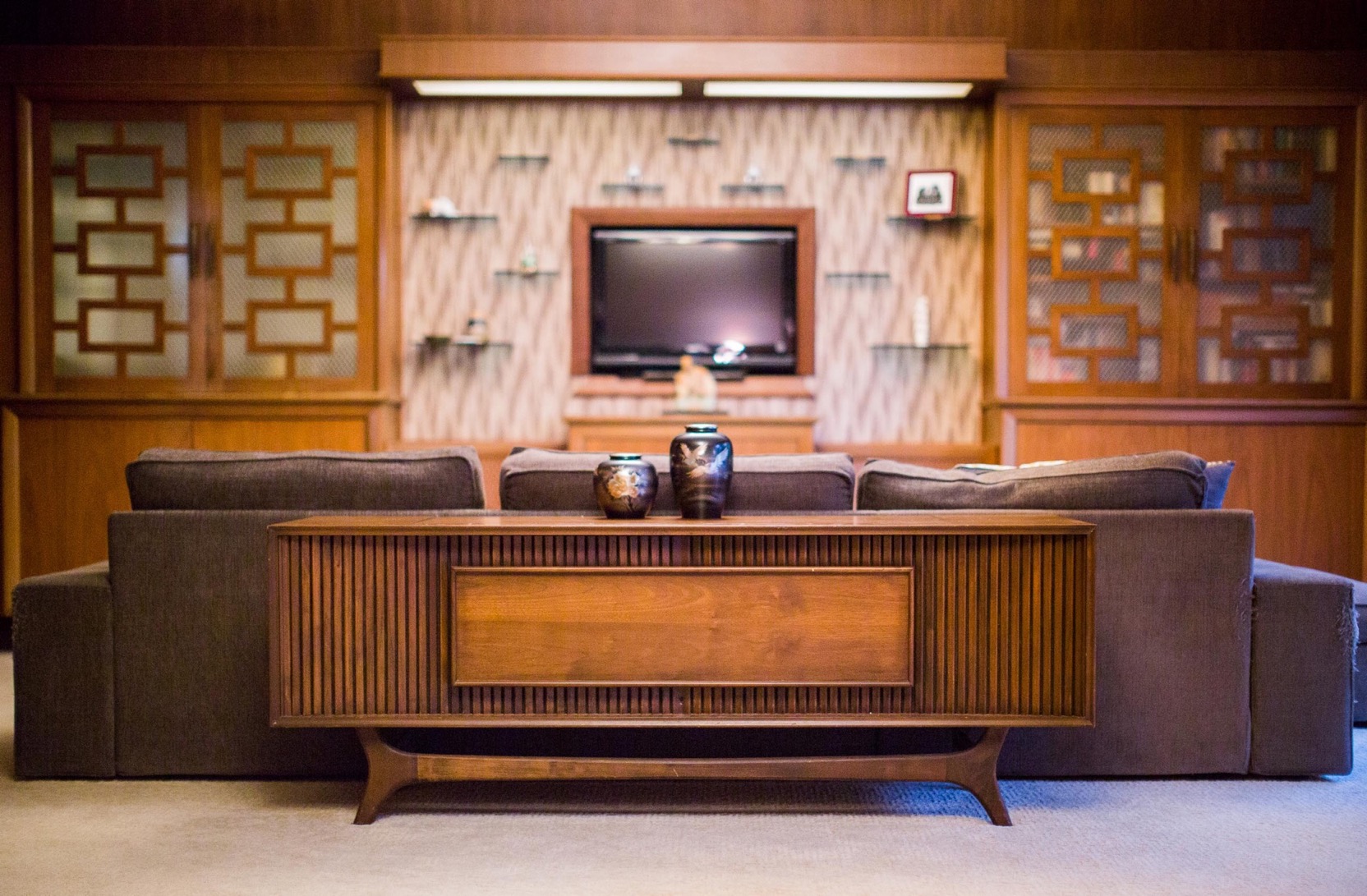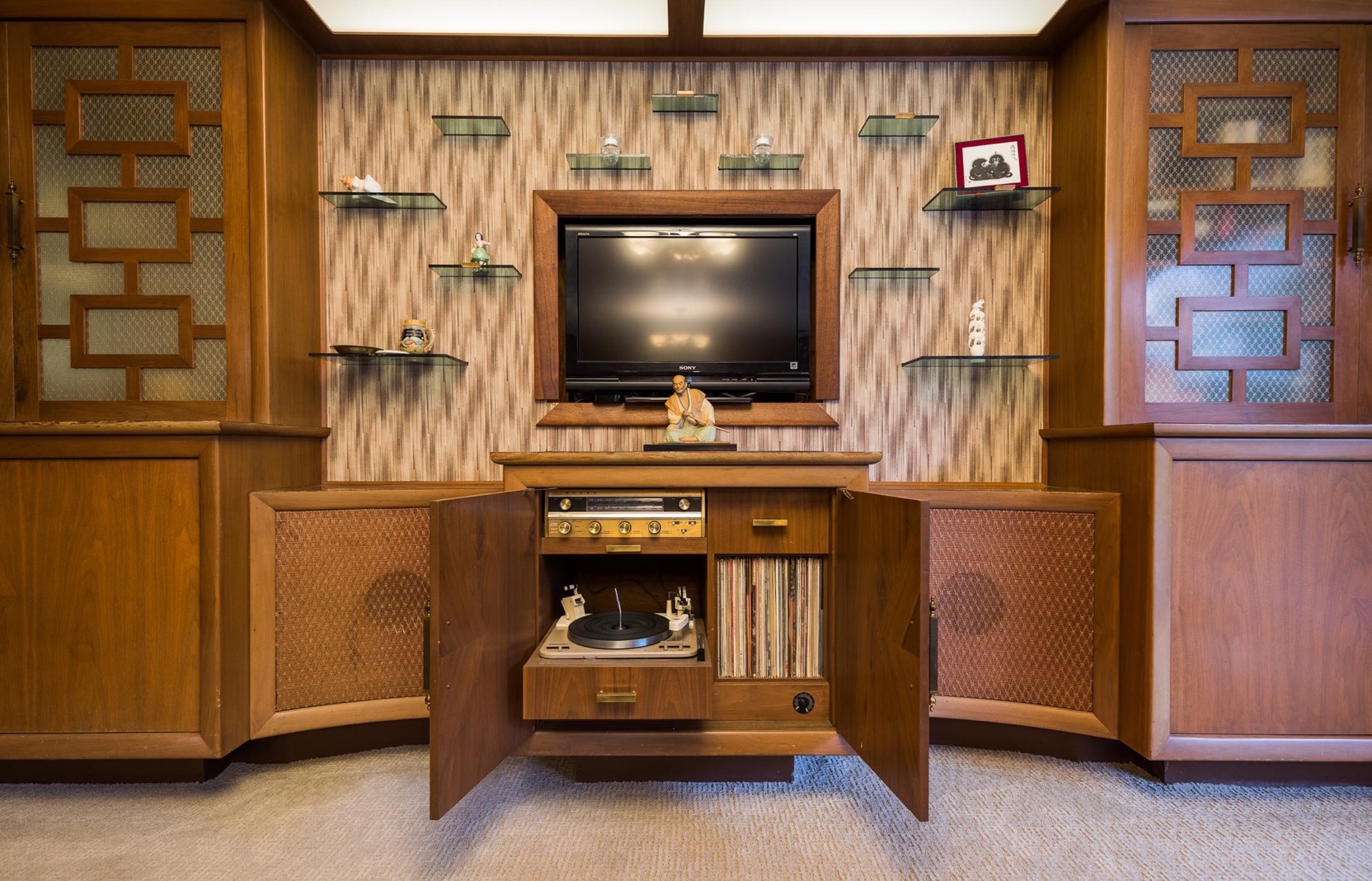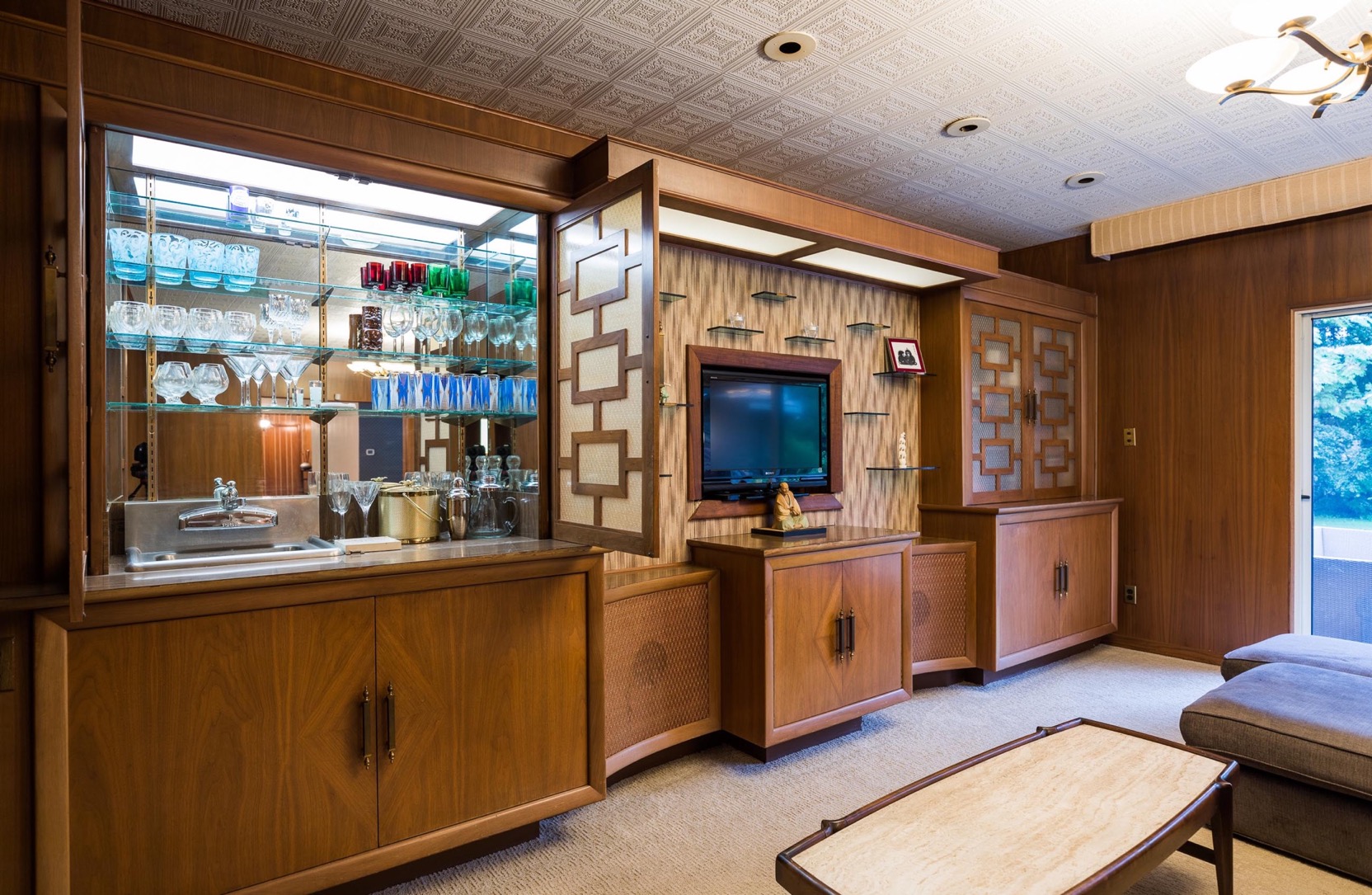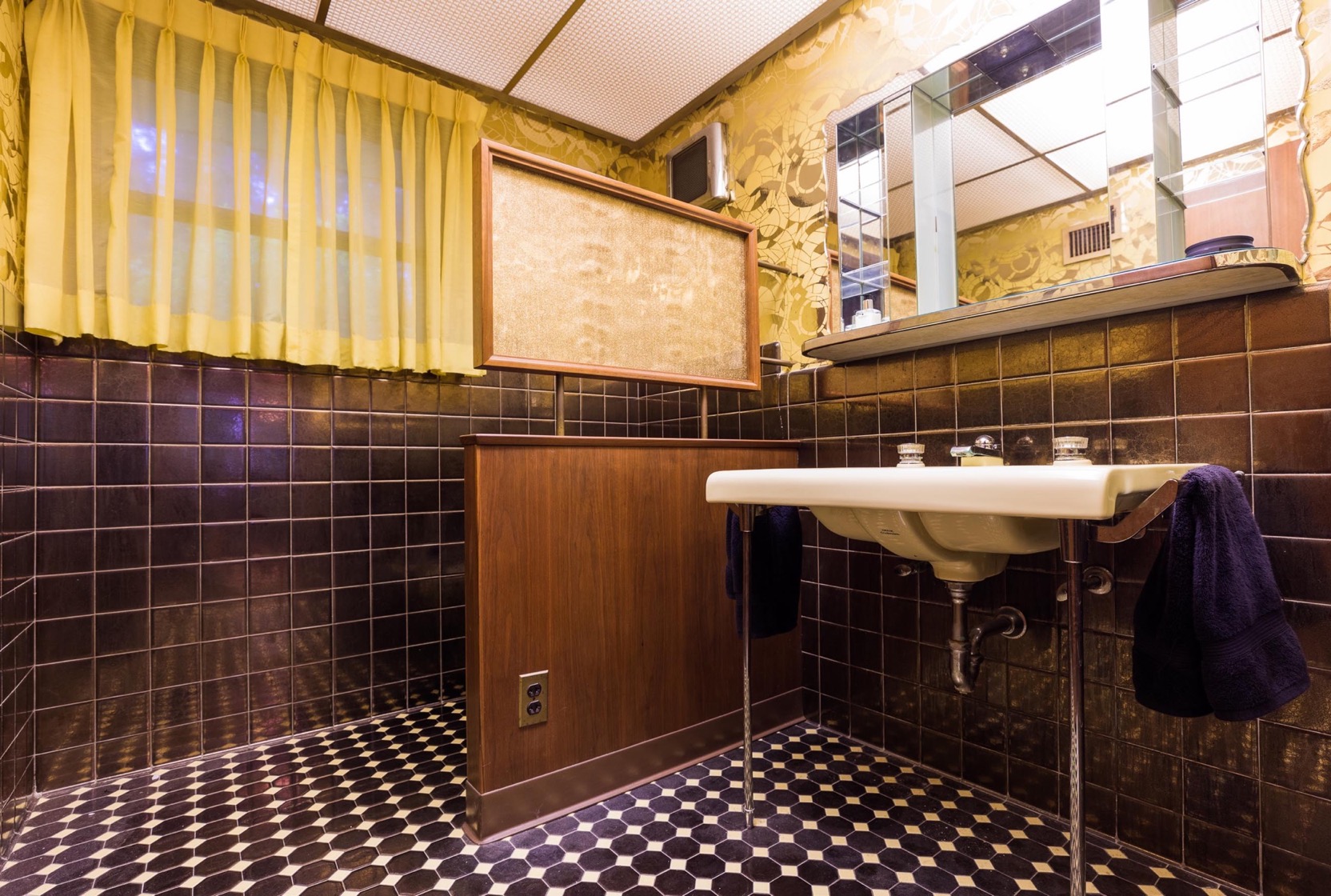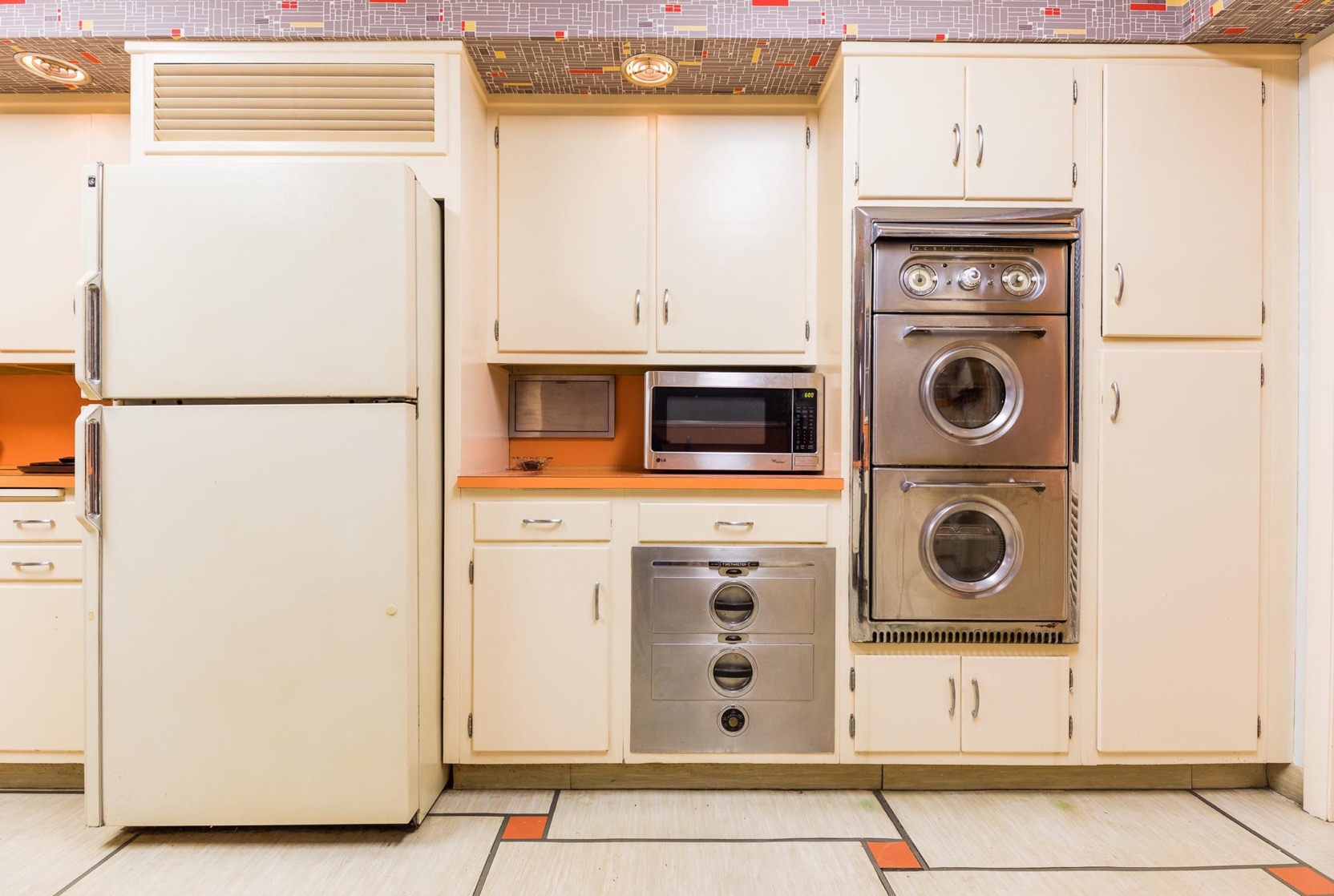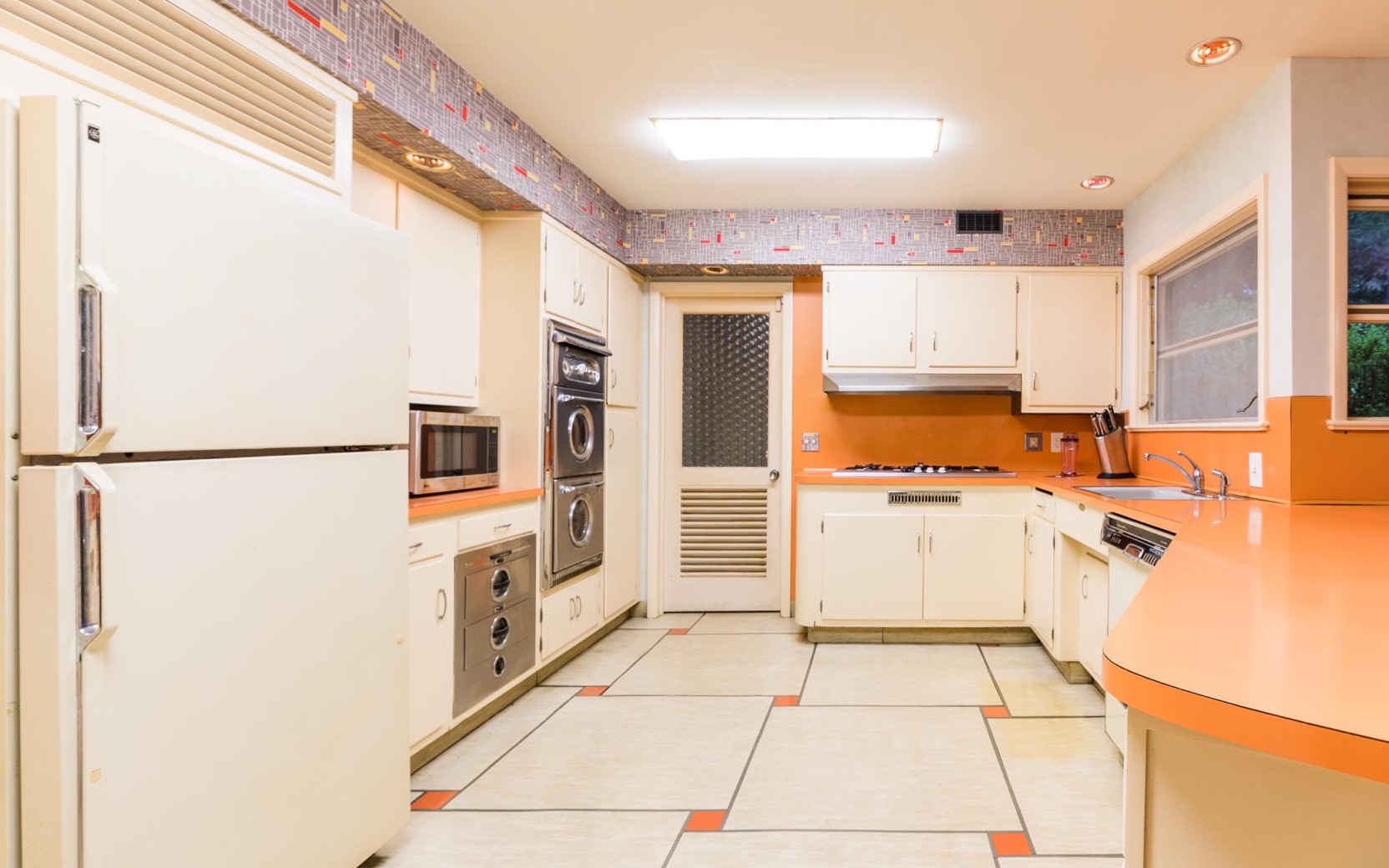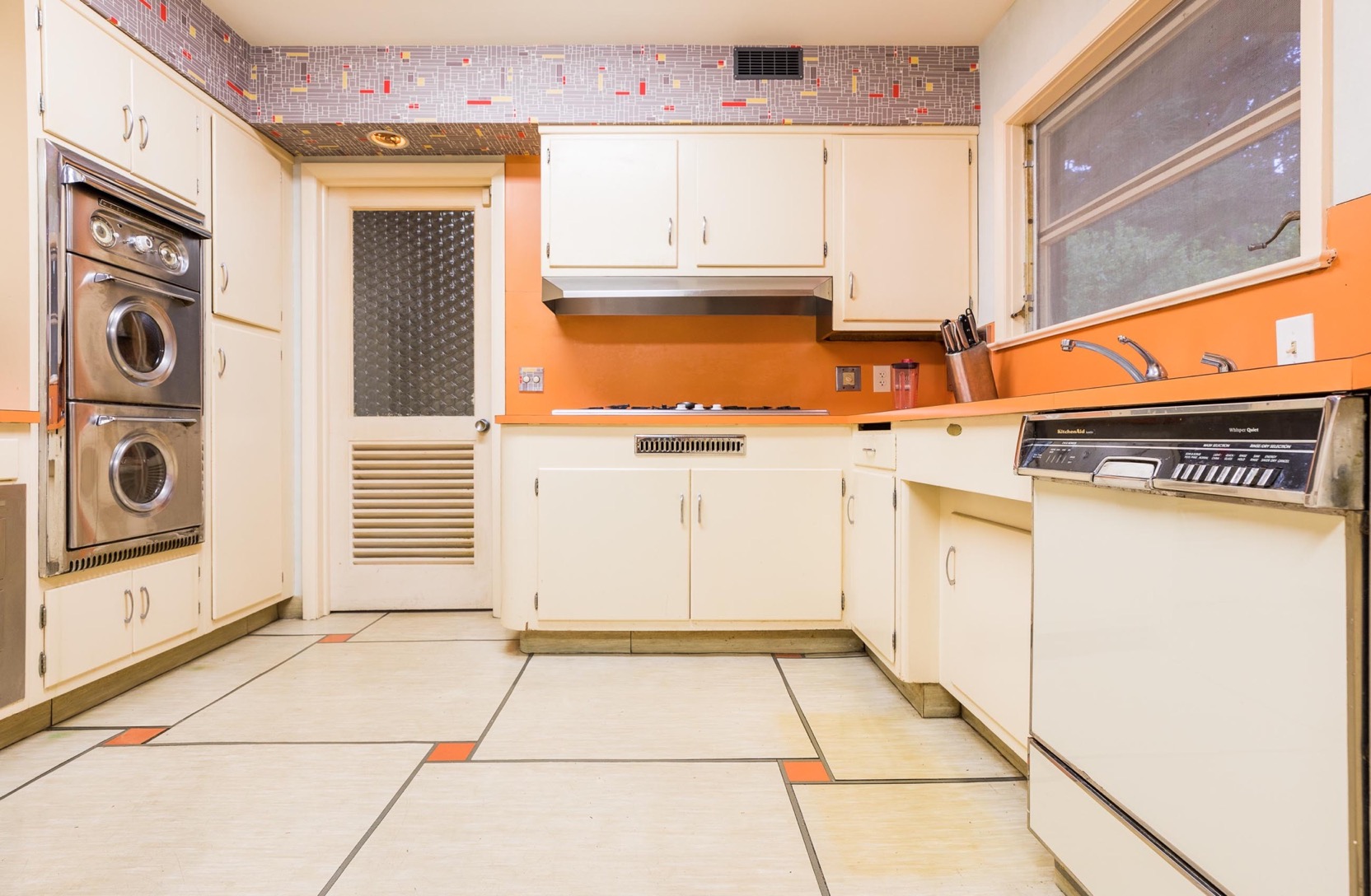 Check out the homeowners' holiday video below to see what it's like to live in this 1957 time capsule!