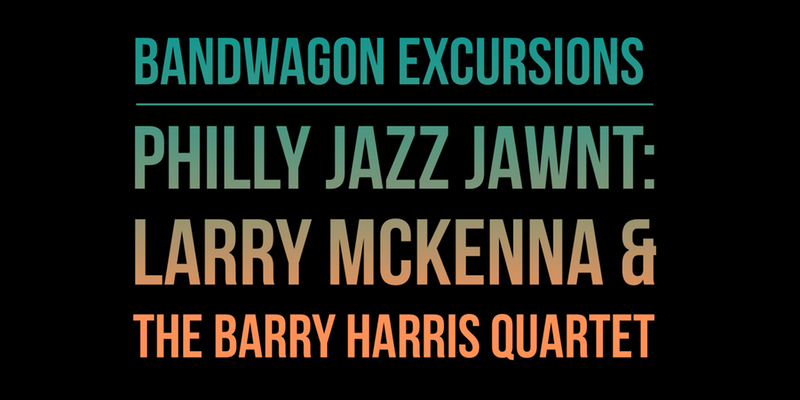 I'm excited to sponsor the inaugural PHILLY JAZZ JAWNT bus trip for:
Larry McKenna and The Barry Harris Quartet.
87-year-old Barry Harris is truly one of the living legends of the jazz piano – and a great teacher of the bebop language. Dr. Harris is an exponent of the classic jazz style that was developed by Charlie Parker, Dizzy Gillespie, Thelonious Monk, and other greats. His 40+ years of excellence in the filed of music will be on full display at the Shea Center.
One of the world's finest jazz saxophone players, Larry McKenna (80) is know for his gorgeous velvety tenor saxophone sound, the unparalleled beauty of his balladry, and his fluid, bebop-inspired improvisations. His national reputation as both a masterful jazz improviser in the bebop and modern jazz styles of the 1950s and 1960s and an influential jazz educator is firmly established after five decades in his profession. Larry's status as a jazz great has also been affirmed by his myriad fans and the jazz stars with whom he has played and recorded including Woody Herman, Clark Terry, Buddy DeFranco, Tony Bennett, Rosemary Clooney, and Frank Sinatra.
To say that it is rare to witness such talent playing music together is an understatement. Don't miss this opportunity to experience a part of bebop history.
Follow the link below to register for this event: